QAwerk is an international QA and software testing agency that focuses on making your software smooth and flawless. Namely, we thoroughly test desktop, mobile, and web solutions, design documentation and compose tech references, as well as provide dedicated teams of testers.
It's always neat to add a good, in-demand software project to an agency's portfolio. We just wanted to use an occasion to reflect on our progress and share our part in optimizing the new Unfold app. It was recently bought by Squarespace (last Fall, to be exact) and is now looking at further expansion of features.
For us, It is a great chance to provide our expert input to enhance the product continuously.
Unfold Purchased by Squarespace
What's Unfold?
Unfold is a new mobile app that provides customizable templates for creating social media stories. It helps to easily create striking, user-inviting stories for Instagram, Snapchat, and Facebook, offering some great online presence and SMM opportunities.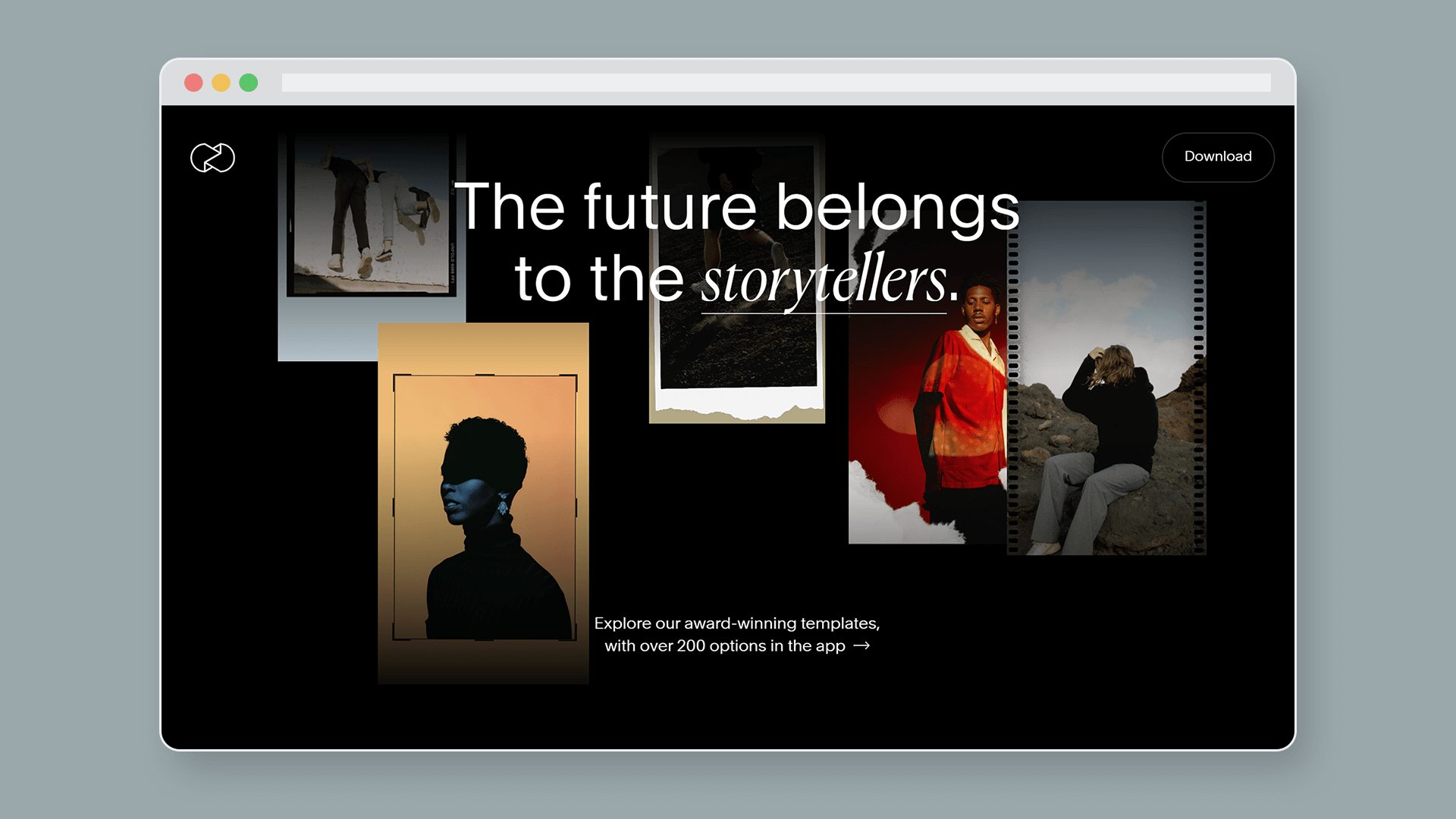 "Visual" promotion in extremely popular social media channels is the most efficient way to get your name out there up to date. Especially, if we're talking about tastefully composed, visually appealing stories. That's where the app creators – Unfold Creative – definitely hit the spot and caught the wave of hype.
What's Squarespace?
Squarespace is a renowned SaaS-based CMS or content management system for building websites, organizing blogging resources, and hosting third-party resources. It has a long history of development and establishment on the market, being initially launched back in 2003. Currently, however, it expands further, in part, with the help of Unfold integration.
Thus, the platform has long grown from a limited-purpose website constructor into a whole complex of modern website design features, with tools for SEO, blogging, analytics, and numerous integration capabilities. Squarespace is governed by a large-scale company of experts and has had its time to earn a good reputation as an efficient, "go-to" platform on the web.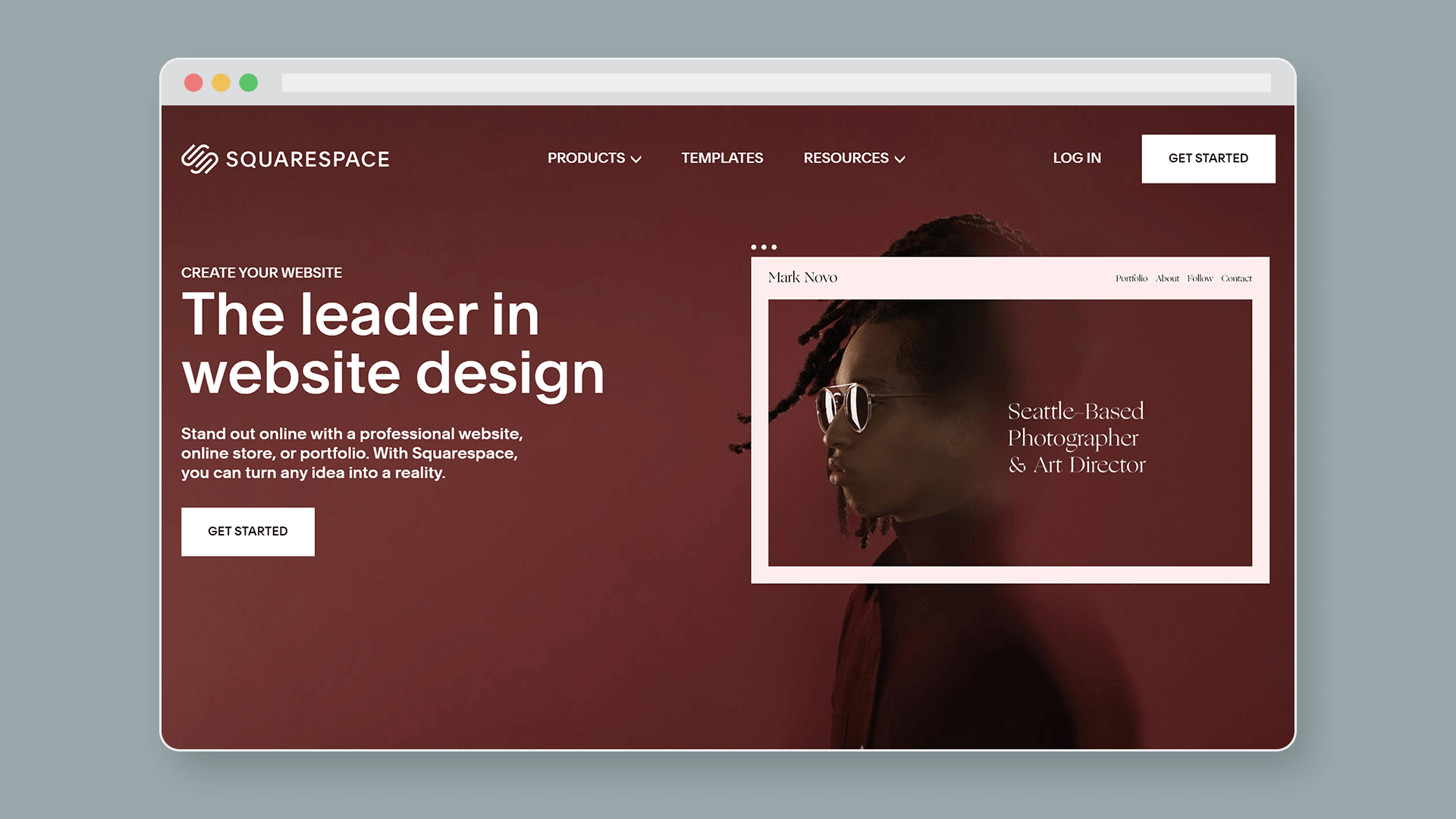 Squarespace's need "to unfold"
The company behind the Squarespace platform decided to purchase Unfold as part of its expansion beyond website-building capabilities previous Fall. And here we are highlighting the successful deal just now because we really didn't want to excite anybody too soon.
What made Squarespace feel the need for such a solution in the first place? The creators clearly realized the importance of social media in the modern digital business market. Squarespace integrated the app for more in-depth SMM opportunities. All in all, it was a logical step towards becoming an all-in-one platform.
It's only obvious that common users would want to get more promotional features (on top of SEO and analytics) in one place. We believe that the company realized the need to expand timely and selected a top-notch solution for its purpose.
A Handy Story Maker
Unfold is truly genius in its simplicity and usefulness, offering a bunch of templates to choose from for various tastes and purposes. As far as we know, it was already used by Squarespace to create over 700 million vivid social media stories.
The app is available absolutely free of charge. However, if you want to use some standing-out, premium story templates, you'll need to either buy then individually or pay $2.99 monthly for a premium subscription. Deemed as a "toolkit for storytellers", Unfold has managed to become a real viral app so it is a great pleasure to work on its optimization.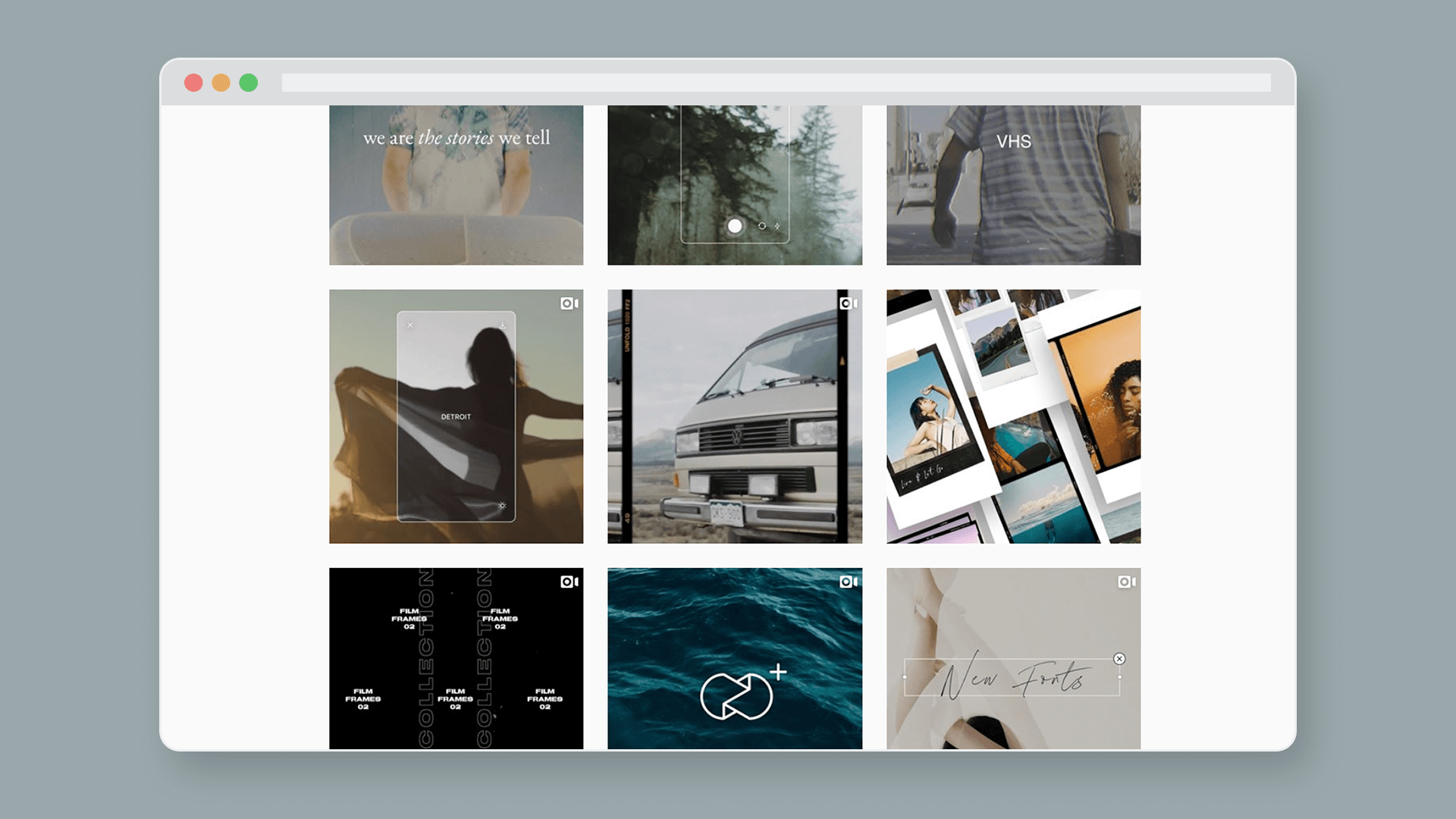 QAwerk's Part in Unfold Success
A Bug Crawl initiative
It all started with the creators of Unfold submitting the early version of the app to our weekly bug crawl some two years ago. We conduct free QA in terms of this initiative available to anyone interested on our website. Particularly, we highlight all the sharp angles in apps for creators to see what should be polished before releasing the end solution.
Having inspected Unfold back then, we were lucky enough to gain an eager, long-term business partner. We have been improving the app ever since, witnessing as it was eventually purchased for a pretty penny by Squarespace.
All in all, we trust that it is due to Unfold's great functionality/accessibility ratio it was preferred by the platform as ambitious as Squarespace. As for our agency – we're certainly glad to be a part of its success and would readily put the same amount of effort into another project.
The ultimate importance of software quality
As seen in the example of Unfold bug crawl, had it been released with all the issues that were present initially, a huge number of the "first wave" users would be repelled and the company's reputation would be seriously undermined.
On top of occasional crashes, the performance of some essential features was in question. Not to mention that users should never get products that work badly in some aspects and don't work at all in others, neglecting thorough testing results in long-standing consequences.
Thus, the final quality of the software solution determines:
The level of customer/user satisfaction and loyalty – the smoother your solution runs and faster it is at helping target users reach their goals, the more traffic and sales you may expect to get;
Company reputation – people will talk about your brand if everything you offer works like a clock. Guaranteed quality always adds up exclusivity to your brand name;
Extra development/support costs – bugs and errors that were missed during pre-release testing are sure to require costs that go beyond your planned budget;
These are the real "pillars" of commercial success and if you want to make them firm enough as well as decrease the volume of post-release efforts, testing is paramount.
Quality = commercial success
High quality always sells. Vice versa, low quality brings more expenses, more issues, and more extra work to handle in the long run. It's important to understand that if you want your product to really sell, every little detail should be taken with utter dedication.
Be sure that your solution (especially, if it is commercial) will be explored by users far and wide. Every little thing matters and professional input in small details is always appreciated.
The Efficiency of Independent Testing
It's easy to miss important points when you are head-to-toe into the project from day one. That's why knowledgeable software providers tend to hire third-party testers that can take a look from the side and pin-point unobvious flaws based on the particular expertise. All in all, hiring an independent team of testers or QA specialists, you get:
an ability to focus the attention of your in-house specialists on what they do – let them handle corporate "matters of life and death" while our specialists do all the cumbersome QA work;
more up-to-date and efficient testing tools used by experienced specialists – for instance, our staff of testers and QA experts employ the latest software tools, novel approaches, and combinations of different testing methods to reach ultimate results;
a higher level of testing quality due to separate budgeting – it goes without saying that employees work more eagerly when they are tasked within their field of expertise and paid for particular work (as opposed to getting regular summarized compensations);
full-on dedication with repeated tests based on different techniques – let seasoned, experienced experts in the field fully take up aspects as important as testing and quality assurance.
The modern IT market is brimming with trendsetters and competitors doing all possible to outrun and stamp your product out with better quality at lower prices.
QAwerk's flexible teams of independent testers are ready to test your solution of any scale and purpose to make it smooth, fast, and responsive according to the latest practices and trends.
Contact us if you want to enter the market or reinforce your current position in it with software that is impeccable in operation.